Bullfrog Spas Model X6L
Compact Hot Tub for 6 People
The X6L spa is a compact hot tub that is comfortable, saves space and is built for versatility. Boasting unmatched space and comfort for its size, the X6L actually provides seating for up to 6. Intense hydrotherapy is provided by a comfortable lounger and corner captain's seats. Whether entertaining or enjoying an intimate evening, the X6L hot tub delivers.
Bullfrog Spas Model X6L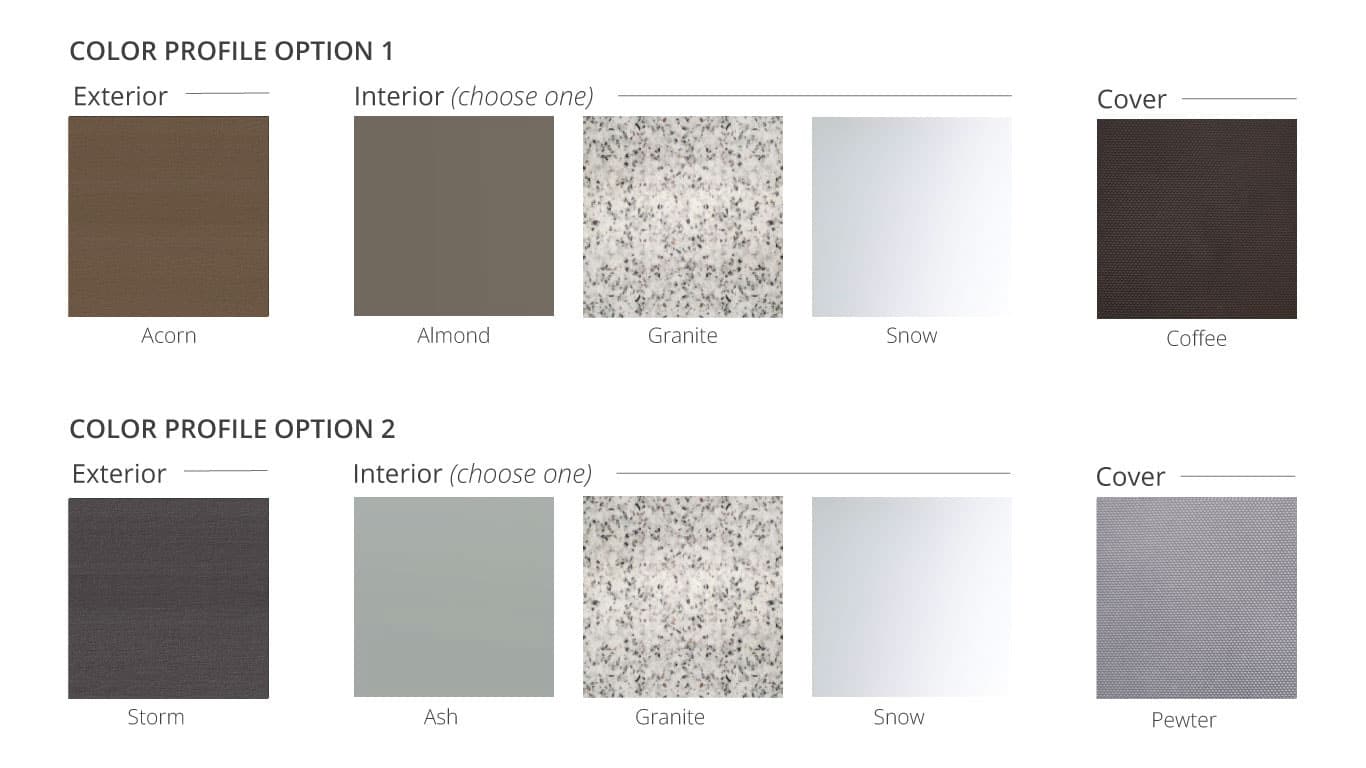 Specs
Length:
7'-4"
Width:
6'-8"
Primary Specs
Standard Dimensions (W x L x H)
6'-8" x 7'-4" x 34"
Metric Dimensions (W x L x H)
2.24m x 2.24m x .91m
Seating Capacity
6
Water Capacity (to normal fill line)
314 Gallons (1189 Liters)
*Dry/Maximum Filled Weight (includes Cover)
575 lbs./4285 lbs. (261 kg/1944 kg)
Additional Specs
High-Performance Industrial 56-Frame Pumps
Two 2.5 HP/4.8 BHP/240V
Total Pump Brake Horsepower
4.8 BHP
Total Pump Continuous-Duty Horsepower
2.5 HP
Total Jets
26
EnduraFrame Const/Full-Foam/Molded Base
Standard
Premium Rigid Spa Cover
Available
Cover Lifter
Available
X Spa Steps
Available
EternaWood™ Cabinet
Standard
Durable 3-Layer Spa Shell
Standard
High Density Insulation
Standard
Stainless Therapy Jets
Standard
LED Backlit Therapy Jets
Available
LED Backlit Water Fall
Standard
X Comfort Pillows
Standard
Bluetooth Audio Package
Available
WellSpring Filtration Pump
Available
WellSpring Ozone Purifier
Available
Premium LED Mood Lighting
Standard
Premium Filter Element
Standard
Exterior Drain w/ Footwell Drain Fitting
Standard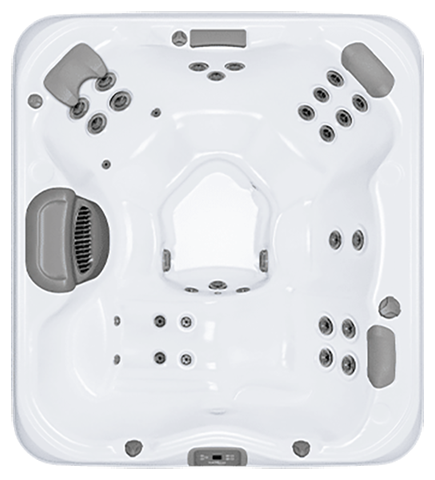 Features
High-Output Ozone Purifier
The activated oxygen produced by the X Series high-output ozone generator helps to purify your spa water and reduce sanitizer consumption. You will enjoy more time relaxing and less time worrying about maintaining your X Series hot tub.
Spend more time relaxing with an ozone-enhanced water care system.
---
Premium LED Mood Lighting
Enhance your relaxation experience by setting the perfect mood. Your X Series hot tub comes with an incredible lighting package that includes full color LED lighting, along with the option to upgrade with full-color backlit spa jets.
Enhance your evening spa experience by creating the perfect mood.
---
Energy Saving Circulation Pump
The energy saving circulation pump in your X Series spa ensures a better hot tub ownership experience. This feature ensures your spa will operate quietly and efficiently, while maintaining maximum water circulation and filtration.
Low noise and energy saving water filtration.
---
EnduraFrame™ Construction
Your X Series hot tub begins with Bullfrog Spas' 100% wood-free spa construction technology. The proprietary and patented EnduraFrame™ spa support structure is engineered to last. With no wood to rot or warp and a precision engineered structure you can be assured that your spa will be reliable and long-lasting.
Built to endure the elements and time.
---
Soothing Water Feature
Your X Series spa feature a beautiful backlit water feature. The sounds sights of smooth falling water are the perfect way to establish a tranquil environment and transport yourself away from stress and worries.
Fully adjustable water fall for just the right ambiance.
---
High Density Insulation
The high R-value insulating foam used in X Series spas provides maximum plumbing support and greatly improved energy efficiency compared to spas with inferior insulation or no insullation at all.
Your X Series spa is built to operate efficiently.
Limited Warranty
EnduraFrame™ Support Structure
Bullfrog warrants the EnduraFrame (injection-molded spa frame) against degradation for five years from the original retail purchase of the spa.*
Shell Structure
Bullfrog warrants the Bullfrog Spa shell not to leak for five years from the original spa purchase date.*
Shell Surface
Bullfrog warrants the surface finish of the Bullfrog Spa not to crack, wrinkle, blister, peel or delaminate for three years from the original spa purchase date.*
EternaWood™ Cabinet
EternaWood Cabinet sections (corners, doors, side panels) & EnduraBase™ are warranted against degredation and cracking for three years from purchase date.*
Plumbing
Plumbing warranted for three years from purchase date.*
Equipment
Electrical and mechanical equipment with its associated piping and fittings warranted against defects in materials and workmanship for three years from purchase date.*
Lighting
Bullfrog warrants the Interior and Exterior Spa Lighting System against defects in materials and workmanship for one year from the original spa purchase date.*
Audio System
Bullfrog warrants the Premier and Choice Audio Systems against defects in materials and workmanship for one year from the original spa purchase date.*
Ozone System
Bullfrog warrants the ozone system against defects in materials and workmanship for one year from the original spa purchase date.*