Bullfrog Spas Model X8
Large Hot Tub for 8 People, Great Value
The spacious X8 spa is a large hot tub offered at a great price. The X8 provides a luxurious and roomy spa experience equal to that of other premium spas, all at a price only X Series can offer. You will enjoy the ample legroom and wide-open seating of this comfortable 8 seat hot tub as you create lasting relationships with your family and friends.
Bullfrog Spas Model X8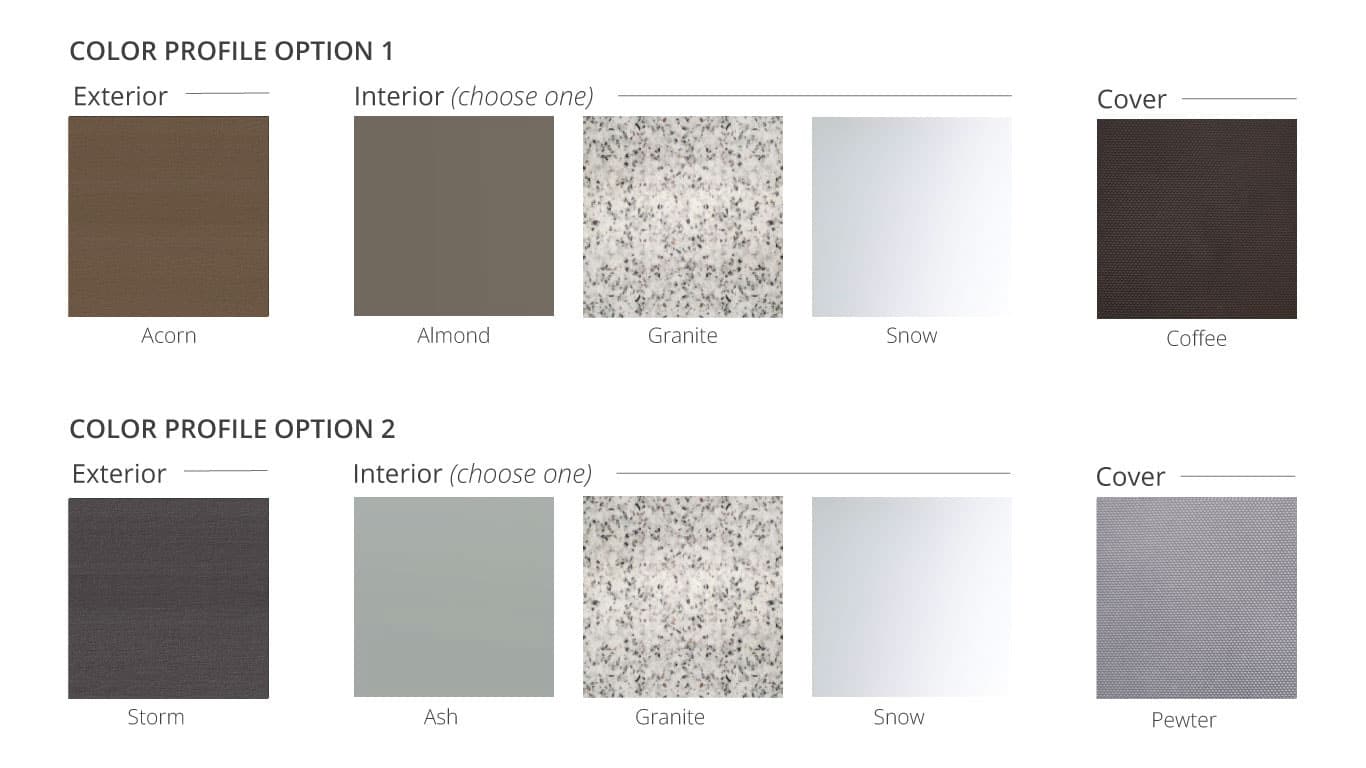 Specs
Length:
7'-10"
Width:
7'-10"
Primary Specs
Standard Dimensions (W x L x H)
7'-10" x 7'-10" x 38"
Metric Dimensions (W x L x H)
2.39m x 2.39m x .97m
Seating Capacity
8
Water Capacity (to normal fill line)
486 Gallons (1840 Liters)
*Dry/Maximum Filled Weight (includes Cover)
758 lbs./5860 lbs. (344 kg/2658 kg)
Additional Specs
High-Performance Industrial 56-Frame Pumps
Two 2.5 HP/4.8 BHP/240V
Total Pump Brake Horsepower
9.6BHP
Total Pump Continuous-Duty Horsepower
5.0HP
Total Jets
40
EnduraFrame Const/Full-Foam/Molded Base
Standard
Premium Rigid Spa Cover
Available
Cover Lifter
Available
X Spa Steps
Available
EternaWood™ Cabinet
Standard
Durable 3-Layer Spa Shell
Standard
High Density Insulation
Standard
Stainless Therapy Jets
Standard
LED Backlit Therapy Jets
Available
LED Backlit Water Fall
Standard
X Comfort Pillows
Standard
Bluetooth Audio Package
Available
WellSpring Filtration Pump
Available
WellSpring Ozone Purifier
Available
Premium LED Mood Lighting
Standard
Premium Filter Element
Standard
Exterior Drain w/ Footwell Drain Fitting
Standard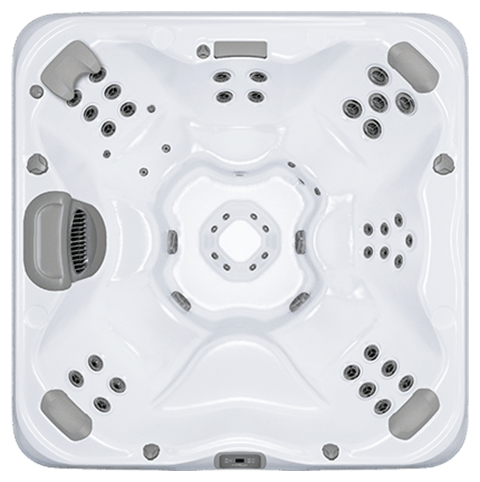 Features
High-Output Ozone Purifier
The activated oxygen produced by the X Series high-output ozone generator helps to purify your spa water and reduce sanitizer consumption. You will enjoy more time relaxing and less time worrying about maintaining your X Series hot tub.
Spend more time relaxing with an ozone-enhanced water care system.
---
Premium LED Mood Lighting
Enhance your relaxation experience by setting the perfect mood. Your X Series hot tub comes with an incredible lighting package that includes full color LED lighting, along with the option to upgrade with full-color backlit spa jets.
Enhance your evening spa experience by creating the perfect mood.
---
Energy Saving Circulation Pump
The energy saving circulation pump in your X Series spa ensures a better hot tub ownership experience. This feature ensures your spa will operate quietly and efficiently, while maintaining maximum water circulation and filtration.
Low noise and energy saving water filtration.
---
EnduraFrame™ Construction
Your X Series hot tub begins with Bullfrog Spas' 100% wood-free spa construction technology. The proprietary and patented EnduraFrame™ spa support structure is engineered to last. With no wood to rot or warp and a precision engineered structure you can be assured that your spa will be reliable and long-lasting.
Built to endure the elements and time.
---
Soothing Water Feature
Your X Series spa feature a beautiful backlit water feature. The sounds sights of smooth falling water are the perfect way to establish a tranquil environment and transport yourself away from stress and worries.
Fully adjustable water fall for just the right ambiance.
---
High Density Insulation
The high R-value insulating foam used in X Series spas provides maximum plumbing support and greatly improved energy efficiency compared to spas with inferior insulation or no insullation at all.
Your X Series spa is built to operate efficiently.
Limited Warranty
EnduraFrame™ Support Structure
Bullfrog warrants the EnduraFrame (injection-molded spa frame) against degradation for five years from the original retail purchase of the spa.*
Shell Structure
Bullfrog warrants the Bullfrog Spa shell not to leak for five years from the original spa purchase date.*
Shell Surface
Bullfrog warrants the surface finish of the Bullfrog Spa not to crack, wrinkle, blister, peel or delaminate for three years from the original spa purchase date.*
EternaWood™ Cabinet
EternaWood Cabinet sections (corners, doors, side panels) & EnduraBase™ are warranted against degredation and cracking for three years from purchase date.*
Plumbing
Plumbing warranted for three years from purchase date.*
Equipment
Electrical and mechanical equipment with its associated piping and fittings warranted against defects in materials and workmanship for three years from purchase date.*
Lighting
Bullfrog warrants the Interior and Exterior Spa Lighting System against defects in materials and workmanship for one year from the original spa purchase date.*
Audio System
Bullfrog warrants the Premier and Choice Audio Systems against defects in materials and workmanship for one year from the original spa purchase date.*
Ozone System
Bullfrog warrants the ozone system against defects in materials and workmanship for one year from the original spa purchase date.*